About Bramley
A beautiful British brand made in the heart of the countryside.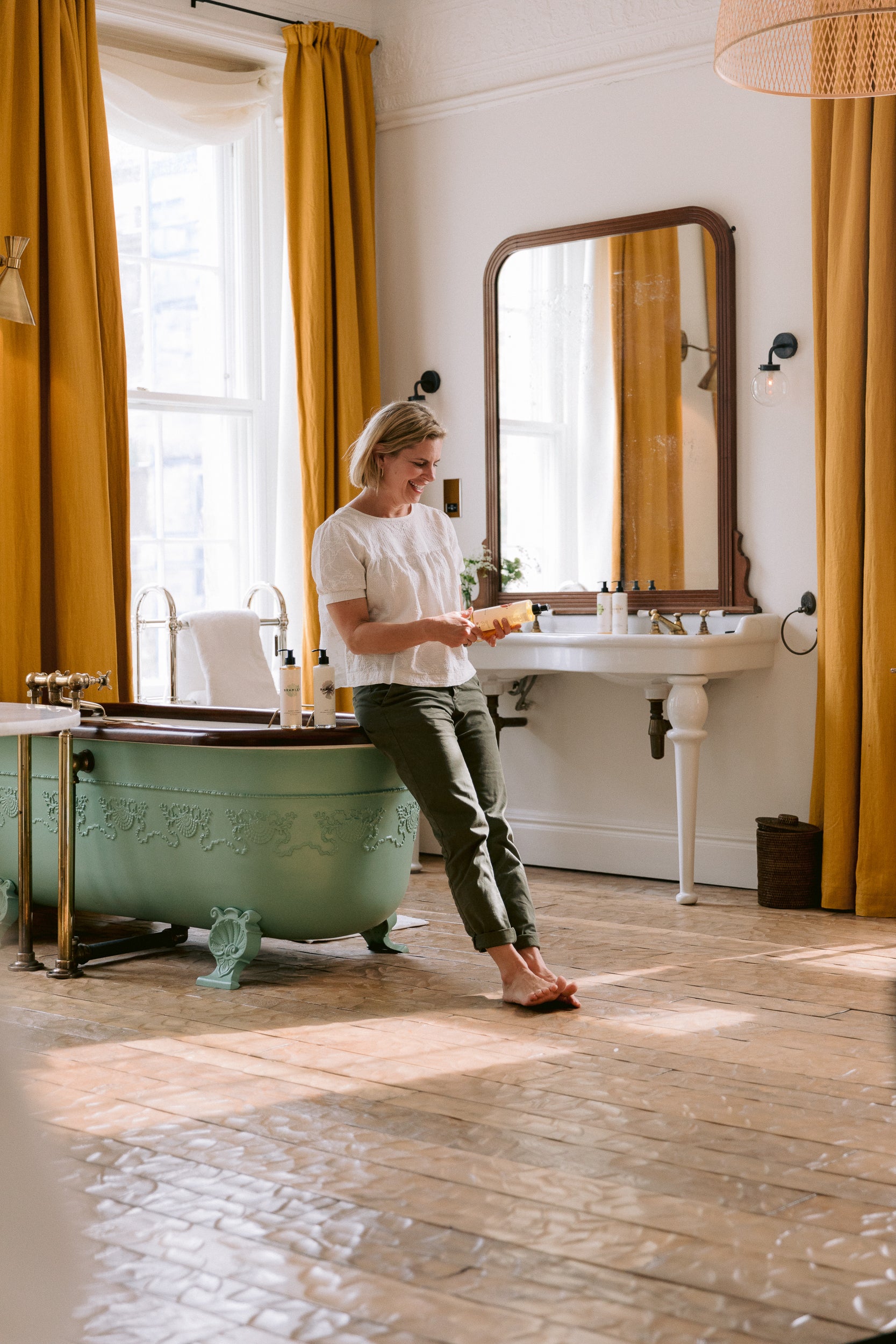 The Bramley range was created for the bathrooms at our first pub, The Beckford Arms, in Wiltshire. We wanted something that would really enhance the guests' stay and capture the essence of the beautiful countryside around us.
Our first few guests loved the products so much that they wanted to buy them for their own bathrooms, and so this little apple seed began to grow into something bigger. Our range continues to develop and has now extended to include candles, room fragrance and Little B.
And as we've grown, so has our commitment to maintaining and preserving our beautiful natural environment. We do this through our approach to sustainability, our partners, and our decision to contribute to meaningful charities, such as Plantlife.
We want everyone to experience that relaxed and revived feeling of having just spent a weekend in the countryside, every time they use one of our products.
A feeling that can be enjoyed every day, wherever you are.
Love Chloë
We are passionate about the environment but don't just say this; we are, and always have been. In fact, we pioneered refillable bottles in hotels, helping to rid the industry of single-use plastic.
We believe in making the most sustainable choices for our business, whether it's through the suppliers we work with or the packaging materials we use.
We create products that not only look beautiful but that actually work, leaving minimal impact on the planet.
We never overpackage our products and believe in zero waste where possible.
We don't believe in launching products just for the hell of it, but because they address a need and have a function.
We know that smell evokes memories, and the scents of our products create a sense of wellbeing and a recollection of joyous time spent in the British countryside.
We have always been a female staffed company, this is not a given, but we are proud of it. All our employees are nurtured and treated as equals.
We make sure that every customer, no matter how big or small, knows that they are important to us and that their orders will be packed with love.
We have long-term relationships with our suppliers based on our shared sustainability credentials.
We believe in decency, fairness and just doing the right thing for our staff and customers.