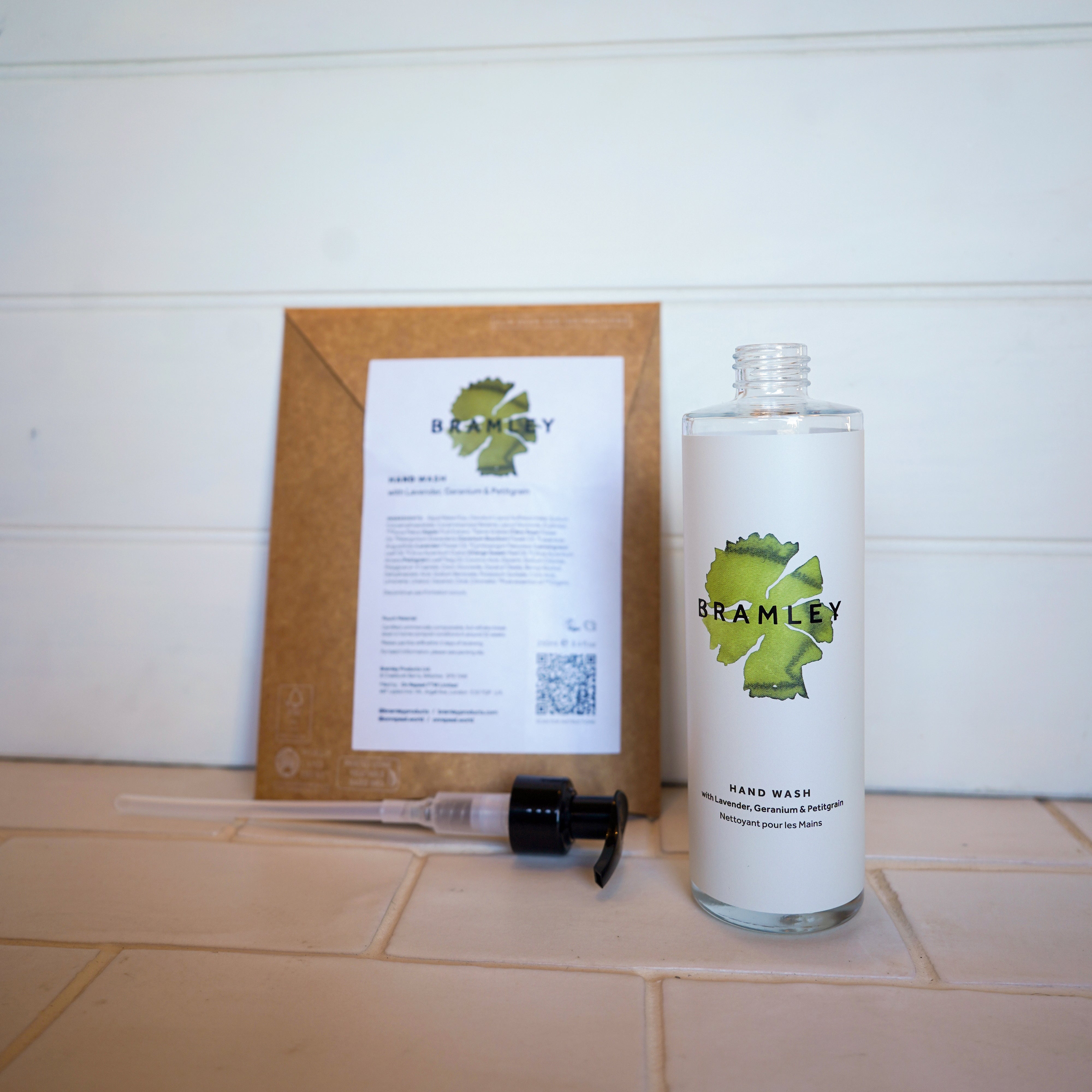 Why Choose our compostable refills?
Refill your bottles with our first fully compostable refill pouch. Unlike other refill pouches found in supermarkets, ours are genuinely sustainable. Instead of using 'less plastic', our pouches are made from cellulose and biopolymer composite, which will easily break down when added to your compost heap.
How to refill your Bramley bottles

1. Simply snip the corner off.

2. Pinch closed where marked and turn the pouch upside down directly above your empty bottle neck.

3. Release your pinch and the liquid will flow. You may need to squeeze the card together to get every last drop out.

4. Separate the cardboard wallet from the refill pouch. The outer cardboard can be put into your recycling and the pouch will decompose in home compost conditions in around 32 weeks.