Aloe Vera (Aloe Barbadensis) Leaf Extract
Packed with amino acids, minerals and vitamins it helps moisturise the skin and strengthen the skin barrier. Well known for its skin soothing and repairing properties. Hydrates, reduces redness & irritation.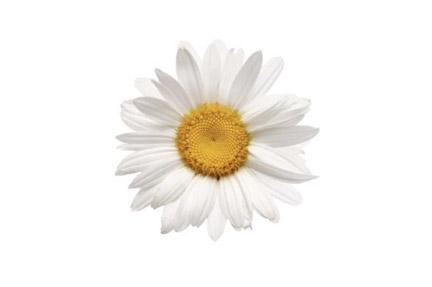 Roman camomile (Anthemis nobilis Linnaeus) Essential Oil
Camomile is a very soothing and relaxing essential oil which is well known for promoting sleep. It is delicate on sensitive skin and helps to balance the feminine reproductive system.
Borage (Borago Officinalis) Seed Oil
The borage plant is not grown for its leaves and steams, but rather for the very valuable oil found in its seeds, Borage oil. The great value of this oil is that it is the richest known source of an essential fatty acid called gamma linolenic acid (GLA), which makes up 24% of the essential oil. For everyday use, Borage oil has been shown to be very effective in treating the redness and inflammation associated with dry skin.
It helps to restore moisture & soften dry, uneven-textured skin.
Frankincense (Carterii) Gum Essential Oil
This essential oil, well-known for its remarkable rejuvenating properties, is extracted from a small bush native to Africa. Its sweet and woody scent has a restorative effect on the mind and body.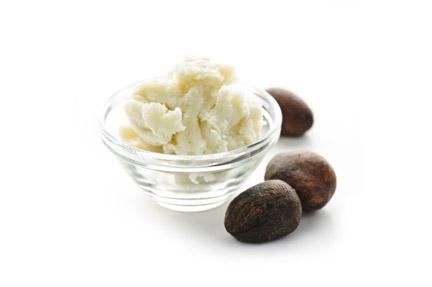 Shea (Butyrospermum Parkii) Butter
Due to its high levels of vitamins A and E this plant butter has excellent moisturising qualities. Its cinnamic acid content means that it plays a protective role against UV rays.
Ylang Ylang (Cananga Odorata) Flower Essential Oil
Distilled from the delicate flower, this exotic and relaxing essential oil has a soothing effect on the skin and is suitable for both dry and oily skin types.
Ho Wood (Cinnamomum Camphora Linalooliferum) Essential Oil
This bright, warm and woody scented essential oil is antiseptic and has a euphoric effect on the mind which is relaxing and stimulating.
Cinnamon (Cinnamomum Zeylanicum) Leaf Essential Oil
Cinnamon leaf essential oil is known for its distinct warm, spicy, oriental fragrance, which brings about connotations of Christmas. It also works as an excellent skin cleanser due to its antiseptic, anti-fungal, anti-viral and bactericidal properties.
Petitgrain (Citrus Aurantium Amara) Leaf/Twig Essential Oil
Produced from the leaves and twigs of the bitter orange tree, the sweet scent of petitgrain essential oil has an uplifting effect on the mind. It is a mild antiseptic and is particularly effective at cleansing the skin.
Orange Sweet (Citrus Aurantium Dulcis) Peel Essential Oil
This essential oil is extracted by cold press from the peel. It has antiseptic, anti-ageing and anti-inflammatory properties. It is also known to eliminate toxins from the body and support collagen formation.
Neroli (Citrus Aurantium Amara) Flower Water
Neroli is an extremely precious and highly valued ingredient. It has a sweet, distinct scent which brings about connotations of Mediterranean orange groves. And has a rejuvenating and regenerating effect on the skin making it suitable for all skin types. It's antibacterial, anti-inflammatory and antiseptic properties make it a welcome addition to any cleanser.
Grapefruit Peel (Citrus paradisi) Essential Oil
Obtained from the peel of the grapefruit, this essential oil's tangy aroma is stimulating, refreshing and invigorating.
High in Vitamin C, to help brighten & hydrate your skin.
Lemon (Citrus Limon) Peel Essential Oil
Full of all the anti's: anti-ageing, anti-itching, antimicrobial, antioxidant and antibacterial. This astringent, purifying and refreshing essential oil is known for its citrus aroma and revitalising and uplifting effect on the mind.
Mandarin Red (Citrus Nobilis) Peel Essential Oil
This warming and uplifting essential oil has a sweet, tangy, zesty scent. It helps to increase circulation to the skin and is often combined with other essential oils for sensitive skin and baby products due to its very gentle nature.
Coriander (Coriandrum Sativum) Seed Essential Oil
Distilled from the coriander seeds, this essential oil's sweet and spicy fragrance helps to induce sleep. It is also packed full of antioxidants and effectively relieves muscular aches and pains.
Cypress (Cupressus Sempervirens) Leaf Essential Oil
This essential oil has a sweet, balsamic  and woody aroma which is often used by women experiencing menstruation or the menopause due to its balancing effect on the mind. Cypress Leaf oil has astringent properties, which make it excellent for fighting signs of dandruff.
Lemongrass (Cymbopogon Flexuosus) Leaf Essential Oil
This essential oil's citrus lemon/ freshly cut grass-like aroma is revitalising for the mind and body, brightening tired and dull skin and relieving aching muscles. Its antiseptic, antibacterial and deodorising properties make lemongrass a fresh and effective natural cleanser.
Palmarosa (Cymbopogon Martini) Leaf Essential Oil
Attributed with soothing, moisturising and cell-regenerating properties. It is said to have an immediate calming and refreshing effect on both dry and congested skin types. To help brighten your complexion, it also eases tension in the facial muscles.
Eucalyptus (Eucalyptus Globulus) Leaf Essential Oil
Sourced from the deep green, sickle-shaped leaves of the tree, eucalyptus essential oil is antibacterial, antiseptic, refreshing and stimulating. Its distinctively sweet, fresh yet woody aroma clears the mind and encourages a sense of well-being.
Clove (Eugenia Caryophyllus) Bud Essential Oil
This antiseptic essential oil is both uplifting and stimulating. It is restorative and soothes tired muscles.  
Fennel Sweet (Foeniculum Vulgare Dulce) Fruit Essential Oil
Distilled from the steam of crushed fennel seeds, this essential oil has a distinctly sweet aniseed-like scent with earthy undertones and has a toning effect on the skin.
St John's wort (Hypericum Perforatum) Oil
This lipid is an anti-irritant, antimicrobial, antioxidant, astringent emollient which soothes muscles and stressed joints. It also has anti-depressant and mood-lifting properties.
Juniper (Juniperus Communis) Fruit Essential Oil
Juniper oil has a dry, woody-balsamic scent and is known for stimulating blood circulation which helps to reduce the appearance of cellulite. Due to its antiseptic and astringent characteristics it has a cleansing effect on the body.
Juniper berry essential oil should be avoided during pregnancy.
Cedarwood (Juniperus Virginiana) Wood Essential Oil
This essential oil has a sweet, warm and woody-balsamic scent. It has astringent and antiseptic properties helping to balance oiliness and has a soothing and relaxing effect on the mind.
It also relieves itchiness, and is helpful for anyone suffering from eczema and psoriasis.
Lavender (Lavandula Angustifolia) Flower Essential Oil
This iconic essential oil has coined its popularity for good reason. Regarded as the most versatile essential oil, it has antiseptic, soothing and energising characteristics which compliment all skin types. Its distinctive floral aroma promotes relaxation and is widely used to induce sleep.
May Chang (Litsea Cubeba) Fruit Essential Oil
May chang fruit oil has deodorising properties which cools over-heated skin. It also has balancing and uplifting qualities, and has a toning effect on the body.
Piperita Leaf Essential Oil
Peppermint oil has a distinct fresh, sharp, menthol fragrance which is invigorating and refreshing. It is mildly antiseptic and purifies the skin.
Spearmint (Mentha Viridis) Leaf Essential Oil
Although similar to its sister Peppermint, Spearmint is more mild making it suitable for sensitive skin. Revitalising and refreshing, it has a cooling and soothing effect which helps to reduce redness and inflammation.
Whilst purifying, decongesting pores and reducing skin imperfections, it also improves skin tone & texture.
Magnolia Flower (Michelia Alba) Essential Oil
Famous for its delicate and sweet lemony-vanilla scent, this essential oil is an uplifting aromatic which  relieves depression and reduces anxiety. When mixed with carrier oils it deeply nourishes the skin leaving it well conditioned. It can also lessen the appearance of fine lines and wrinkles as well as lighten dark sun spots and calm acne.
Additionally, it helps to calm & soothe your senses, whilst easing away muscular tension.
Geranium Bourbon (Pelargonium Graveolens) Flower Essential Oil
Extracted from the plant pelargonium, the geranium bourbon flower oil has balancing and nurturing properties. These emotionally stabilising characteristics combined with its pungent floral scent make it a popular women's oil.
Rose Geranium (Pelargonium Roseum) Essential Oil
This sweet-smelling essential oil can uplift your mood, lessen fatigue and promote emotional wellness. These benefits along with its rose scent make it particularly popular among women during menstruation and menopause. Rose geranium oil can also reduce muscular pain and skin inflammation. Its antiseptic properties help speed up the healing of wounds and treat a variety of skin problems such as scaring or acne.
Sweet Almond (Prunus Dulcis) Oil
Sweet almond oil is an effective emollient because it locks moisture inside the skin providing a deeply nourishing treatment. Rich in vitamins A, B & E it is excellent at relieving the signs of dull or dry skin, by helping to calm and protect.
Apple Seed (Pyrus malus) Extract
Apple seed extract is rich in fatty acids that enhance the overall appearance of the skin. These fatty acids play a crucial role in the functioning of the body, and infuse softness and nutrition. They help keep skin supple, firm & toned, making it look vibrant and youthful.
Rosehip (Rosa Canina) Essential Oil
This essential oil is high in gamma linolenic acid (GLA), an essential fatty acid which reduces the signs of ageing. It also tackles the drying effects of the sun and climate, and assists with attenuating both accidental and surgical scars. It supports the skins healing and regeneration process and promotes the healing of burns and stretch marks.
Rosemary (Rosmarinus Officinalis) Leaf Essential Oil
Well known for its defence qualities against colds, flu and infections. Rosemary leaf essential oil also encourages mental focus, by balancing mental fatigue and calming mental exhaustion.
Clary Sage (Sclarea) Flower Essential Oil
This comforting and uplifting essential oil has a warm, yet light herbaceous fragrance and induces a sense of relaxation.
Benzoin (Tonkinensis) Resin Extract
This gentle oil has soothing properties which calm irritated skin and fatigued muscles. Its relaxing effect is enhanced by its comforting vanilla fragrance.
Linden Blossom (Tilia Cordata) Essential Oil
This deeply relaxing essential oil has an uplifting and stabilising effect which rejuvenates the skin giving it a youthful and radiant appearance.
Cranberry (Vaccinium Macrocarpon) Seed
Cranberry works as an effective skin-conditioning agent. Rich in antioxidants such as Vitamins A,C,E,K, it helps to improve skins elasticity & boost collagen.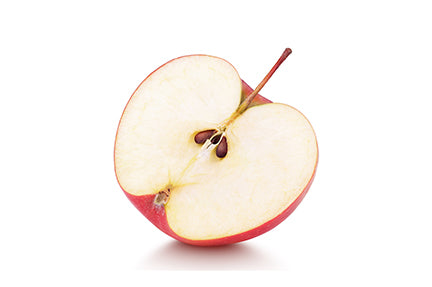 Apple Seed Oil (Pyrus Malus)
Apple Seed Oil softens and nourishes the skin making it look youthful and radiant. A powerful antioxidant that promotes collagen production and enhances the appearance and texture of skin & hair. It strengthens your skins barrier and prevents free radical damage from environmental toxins whilst providing a rejuvenated look. Apple Seed Oil provides a good source of oleic & linoleic essential fatty acids that will help to moisturise & nourish.
Yarrow (Achillea millefolium)
This herb has astringent and tonic properties which make it an effective natural cleanser. Yarrow can also help to aid poor circulation, relieve menstrual problems and combat symptoms of oily or problem skin.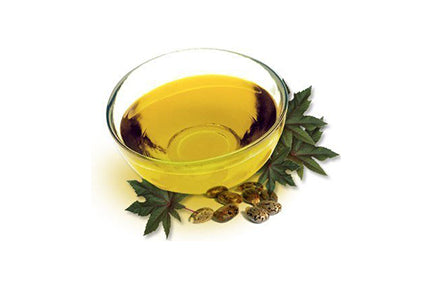 Castor Seed Oil (Ricinus communis)
A rich, colourless oil which is extracted from the plant. Caster Seed Oil can be used as a natural barrier as it forms a protective, waterproof coating to both hair and skin.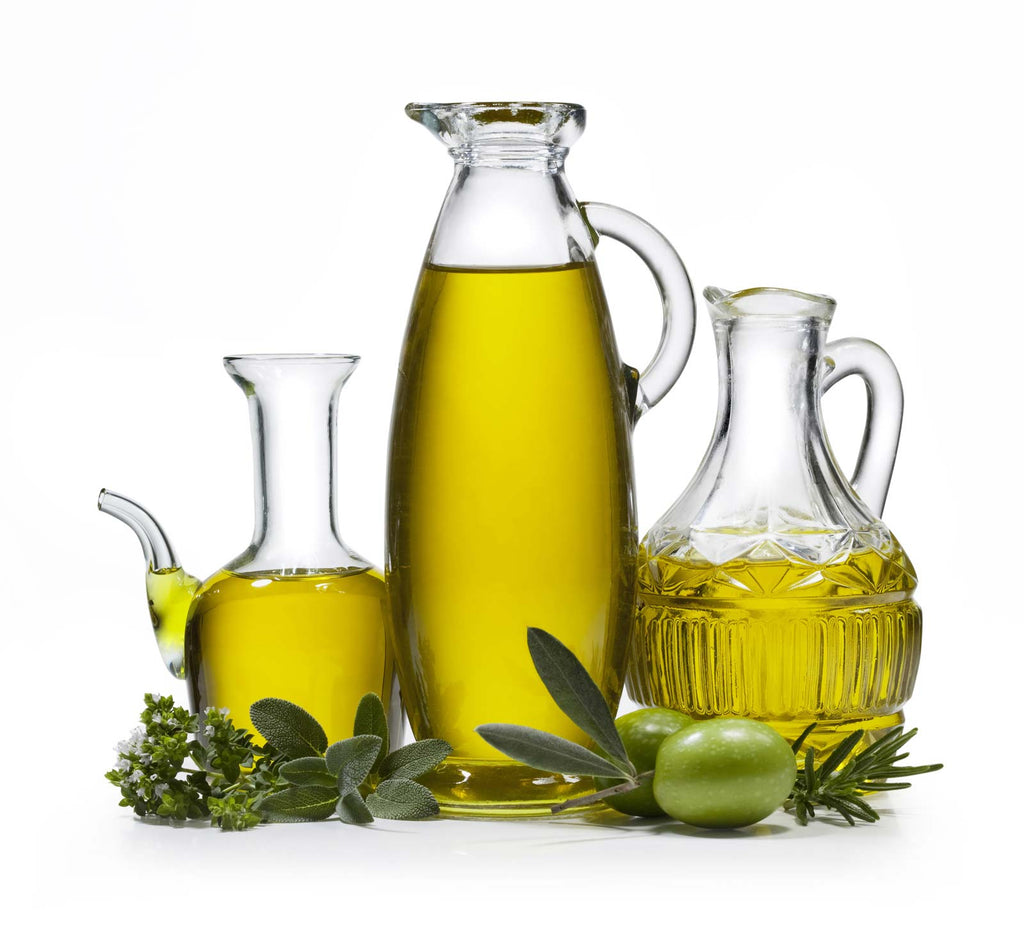 Olive Oil (Olea europaea)
Expressed from the fruit of the tree, Olive Oil is renowned for its softening effect on the skin and lubricating texture. As a result, it is often used as an emollient or soap base.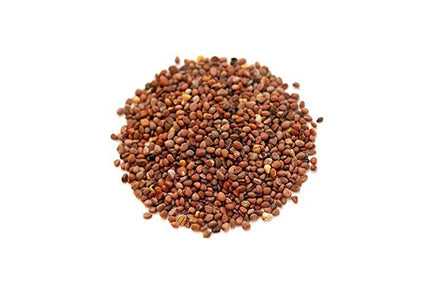 Radish Seed Extract (Raphanus sativus)
Radish Seed Extract helps to promote hair and nail growth and nourish the skin, it is particularly effective as an intensive moisturiser for dry scalps or hands.
It can also help protect against sun damage and reduce inflammation caused by acne breakouts and other skin conditions such as dry skin and rashes.
Sea Buckthorn Fruit (Hipphophae rhamnoides) Oil
Traditionally used as a medical plant in herbal medicine, Sea Buckthorn contains a variety of essential fatty acids and antioxidants (including vitamin's C and E), making it a popular natural cosmetic ingredient too. When applied topically it soothes irritated skin and can be used to combat skin concerns such as acne, eczema and rosacea.
Rich in Omega 3 & 6 it will also help to hydrate, rejuvenate, alleviate redness & discomfort.
Sunflower Seed Oil (Helianthus annuus)
Pressed from the seeds, Sunflower Seed Oil is packed full of vitamins (A, C, D and E) and essential fatty acids. Making it an effective ingredient to promote overall skin health and hair growth. Often used as a emollient, it effectively moisturises the skin as well as providing it with essential nutrients which help to reduce signs of aging and acne.
Fireweed Extract also known as willow herb (Epilobium angustifolium extract)
Derived from the plant known either as fireweed or willow herb. Fireweed extract is renowned for its soothing and antioxidant effects on the skin.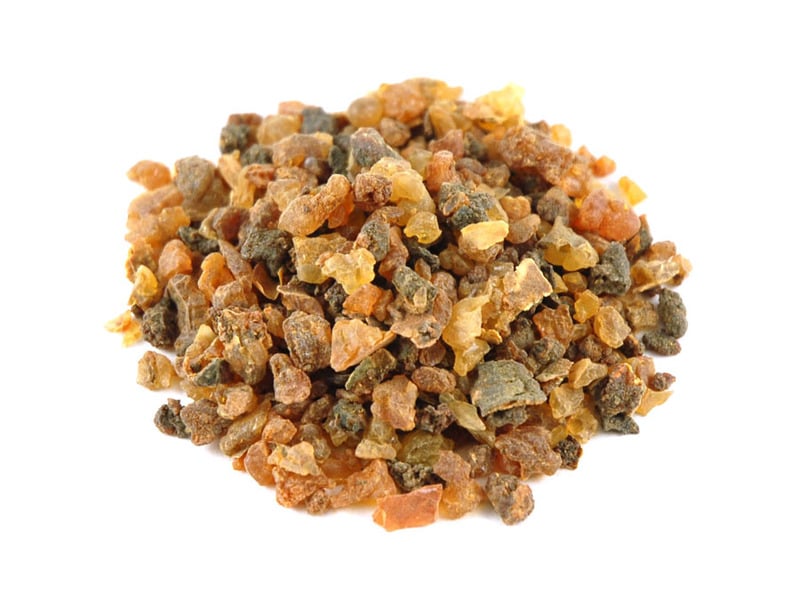 Myrrh Gum Oil (Commiphora myrrha)
Distilled from the resin that naturally occurs in the bark of the small tree, found in the countries bordering the Red Sea. The oil is an amber-coloured, tacky substance much like the sap of a tree. It has both preserving and antiseptic properties.
Cucumber Seed Oil (Cucumis sativus)
Cold-pressed from the seed, Cucumber Seed Oil contains high amounts of fatty acids. The oil is effective at restoring moisture in the skin without leaving a greasy residue.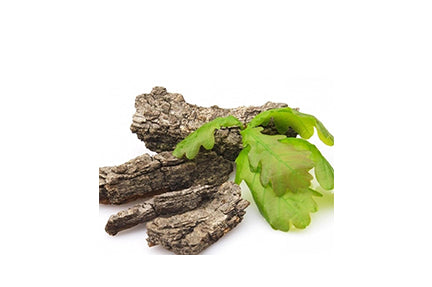 Oak Root Extract (Quercus root)
Expressed from the root of the tree, Oak Root Extract contains astringent, anti-septic and anti-inflammatory properties making it an effective natural cleanser.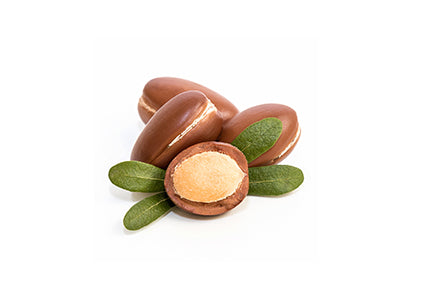 Argan Kernel Oil (Argania spinosa)
Extracted from the kernels of the argan tree found in Morocco. Argan Kernel Oil contains essential nutrients which promote hair and nail growth and skin cell renewal.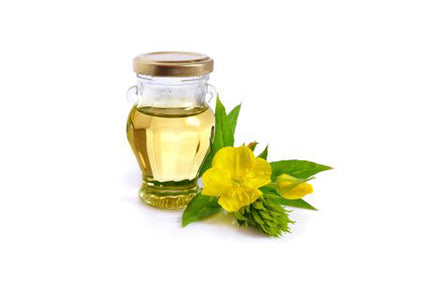 Meadowfoam Seed Oil (Limnanthes alba)
Derived from the meadowfoam seeds, Meadowfoam Seed Oil contains essential fatty acids. These provide anti-oxidant properties and skin softening benefits when used in cosmetics. 
Rosehip Fruit (Rosa canina) Oil
Extracted from the flower, Rosehip Oil is effective at reducing the appearance of scar tissue or stretch marks.
Rich in vitamins, antioxidants, essential fatty acids it helps to hydrate, exfoliate & brighten your skin.
Lemon Balm (Melissa officinalis)
To help stimulate blood circulation, brightening the complexion. Tones and tightens the skin. Treats and heals blemished or sensitive skins.
Lavender Flower (Lavandula angustifolia) Water
An excellent tonic for blemished & uneven skin or mild acne.
Vitamin E (Tocopherol)
A powerful antioxidant that helps retain moisture to keep your skin looking radiant and healthy.
Clementine (Citrus nobilis)
Rich in antioxidants & Vitamin A, B & C, crucial for collagen synthesis therefore helping to improve your skin's structure, firmness, plumpness and brightness.
Marigold (Calendula officinalis) Essential Oil
Traditionally used as an anti-inflammatory and to heal and soothe the skin. Moisturising and hydrating, Marigold contains essential fatty acids of Linoleic (Omega 6) and flavonoids (plant compounds) that help to support and protect skins healthy functioning.
Camomile Flower (Anthemis Nobilis) Water
An anti inflammatory, to help soothe, calm & tone your skin. Great for dry, congested and very sensitive skin types.
Rose Flower (Rosa damascena) Water
To hydrate your skin & help to reduce oiliness.
Apple Blossom (Pyrus malus) Water
To help reduce inflammation and redness, as well as supporting healing.
Walnut Shell (Juglans regia)
To help lift dull & dry skin cells to reveal soft, smooth & healthy skin.
Lactic Acid
A gentle AHA that is suitable for sensitive skin types. To help improve the skin's hydration levels, speedup cellular turnover & stimulate collagen production.
Glycolic Acid
Helps to reduce the appearance of fine lines & dark spots.
Malic Acid
Present in apples, Malic Acid provides a deep chemical exfoliation to help remove dead skin cells & improve the texture of your skin.
Papaya Enzyme (Carica papaya)
Considered as a cleanser and gentle exfoliator able to dissolve keratin (dead skin cells), Papaya Enzyme softens and helps smooth the appearance of fine lines and wrinkles.
Hyaluronic Acid
Naturally occurring, Hyaluronic Acid helps to boost hydration levels & improve the appearance of fine lines & wrinkles.
Raspberry Seed Oil
Bursting with antioxidants to help soothe, nourish & protect your skin.
Magnesium
Helps promote collagen production and leaves skin looking healthy & vibrant.
Bisabolol
An active derived from camomile, Bisabolol is high in antioxidants to help enhance skin hydration and comfort and reduce inflammation and redness.
Vitamin C
A powerful antioxidant, to help decrease melanin production, lightening the skin & reducing the appearance of acne, stimulating collagen synthesis & improving skin firmness.
Zinc
To help balance the skin's natural functioning.
Niacinamide
A form of Vitamin B3, Niacinamide helps to minimise large pores & smooths uneven skin textures, encouraging brighter looking skin & smoother feeling complexion.
Lactobacillus Ferment
Soothes sensitive skin & helps regulate the skin's microbiota pathways.
Cucumber Juice Extract
High in antioxidants including Vitamin C, to help brighten & hydrate, and Caffeic Acid to aid in the improvement & renewal of skin showing the first signs of ageing.
Probiotics
To help rejuvenate & tone your skin.
Kaolin
Mildly exfoliating & cleansing clay to help remove oiliness.
AHA (Alpha Hydroxy Acids)
Eg. Malic, Citric & Lactic Acid. They help improve skin texture, appearance and increase cell turnover.
Vegan Collagen
A plant-based collagen. Helps to plump your skin & increase it's elasticity and suppleness. Whilst improving and enhancing skin's radiance, plumpness and vitality.
Blackberry Seed (Rubus Fruticosus) Oil
An antioxidant, high in Vitamin A,C & E, that helps to regenerate compromised skin.
Glasswort Oil
To boost your skins hydration & regulate moisture levels.
Ferulic Acid
An excellent antioxidant to help reduce the visible signs of ageing.
Cloudberry (Rubus Chamaemorus) Oil
High in Vitamin C. Cloudberry Oil helps to improve your skin's condition by brightening & energising.
Bakuchiol (Psoralea corylifolia)
A plant based retinol alternative to help improve skin tone & texture, to reveal a smoother complexion.
AHA - Citric Acid
A fruit acid derived from citrus fruits.
AHA - Glycolic Acid
A fruit acid naturally occurring in sugarcane, Glycolic Acid is associated with softer, healthier, and younger looking skin. It acts by dissolving away a stubborn build up of dead skin cells and improves skin hydration by enhancing moisture uptake as well as the skin's ability to bind water. Beneficial for acne prone skin, it helps to keep pores clear and diminish the appearance of dark spots. Hydrating and skin normalizing, it helps lead to a reduction in the appearance of fine lines and wrinkles.
AHA - Lactic Acid
A component of the skins natural moisturising factor. Lactic Acid is a fruit acid found naturally in in the body within the blood and muscles tissue as a by product of metabolism. Studies indicate it has the ability to increase water retention capacity of the skin, improving its tone, texture and feel. It can help in the process of removing excess pigment from the surface of the skin and improve fine lines and wrinkles.
AHA - Malic Acid
A fruit acid found naturally in apples. Malic Acid is found within anti-ageing and skin refining products.
Camomile Flower (Matricaria chamomilla) Oil
To help soothe and calm your skin whilst also reducing irritation.
Carrot Juice (Daucus carota)
Skin cleansing and purifying.
Dandelion Extract (Taraxacum officinale)
Beneficial for dry, flaky and itchy skin. Dandelion extract contains Vitamin B & C and has toning and refreshing properties.
Essential Fatty Acids
Essential Fatty Acids are polyunsaturated fats the body requires for good health. Also known as Omega 3 (alpha linolenic acid), Omega 6 (linoleic acid) and Omega 9 (oleic acid).
Evening Primrose (Oenothera biennis)
Locks in moisture & smooths your skin.
Ginger Root Oil
Rich in Vitamins A, B6 and C. Ginger Root Oil has healing, toning, antiseptic and anti inflammatory properties.
Hemisqualane
To boost hydration levels and leave your skin feeling soft and moisturised.
Linden Flower (Tilia cordata) Extract
To help lock moisture into your skin, leaving it feeling soft & supple.
Marigold Flower (Calendula officinalis) Extract
To help calm & soothe your senses, whilst easing away muscular tension.
Nettle Extract (Urtica dioica)
Stimulating, healing, antibacterial and anti-inflammatory, Nettle Extract is also high in Vitamin E.
Omega 3 - Alpha Linolenic Acid
Found in seeds and oils such as flaxseed, walnut, and Chia, Omega 3 is known to inhibit melanin production and hyperpigmentation. With anti inflammatory properties it also benefits blemish prone skin.
Omega 6 - Linolenic Acid or Vitamin F
Found in plant oils such as soybean, sunflower, almond and rosehip, Omega 6 is an emulsifier, cleansing emollient and skin conditioner that fortifies and protects the skins barrier, providing moisture and plumpness whilst preventing dryness and roughness. Particularly helpful for eczema and psoriasis.
Omega 9 - Oleic Acid
Omega 9 can improve skin conditions such as rosacea, psoriasis and eczema. Obtained from various vegetable fats and oils such as olive oil, grape seed and sea buckthorn, it reinforces and strengthens the skins cell walls, helping to repair and calm inflammation.
Plum (Prunus domestica) Oil
To help hydrate, energise & brighten your skin.
Rose Geranium Leaf (Pelargonium graveolens)
Reputed to balance the skin's natural oil production, and generally rejuvenate the complexion, Rose Geranium leaf can help boost your skin's health, giving it a natural glow.
Sea Salt (Maris Sal)
To cleanse, exfoliate & detoxify.
Sunflower Seed (Helianthus annuus)
Rich in antioxidant Vitamin E and linoleic acid, Sunflower Seed helps your skin stay hydrated, keeping it feeling toned, fresh & healthy.
Wild Mint Leaf (Mentha arvensis) Oil
Rich in Vitamin E & D, Wild Mint Leaf Oil helps your skin become more supple and toned. Whilst boosting hydration levels and renewing and reviving the skin.
Gardenia Flower (Gardenia florida) Water
An antioxidant that helps to revive your skin & gives the formula its bluish tint.
Kombucha
To help maintain the natural pH balance of your skin.
Lavender (Lavandula angustifolia)
Rich in essential fatty acids & vitamins A, B and E and helps to soothe & relax.
Sea Buckthorn Fruit Olil
Sea Buckthorn Fruit Oil is rich in essential fatty acids, vitamins, and antioxidants, promoting skin hydration, elasticity, and cell regeneration.