Bramley Skin
Our collection of skincare products has been developed for all different skin types, to help support your individual skin's natural function with 100% natural vitamins, antioxidants & powerful botanicals.
Shop now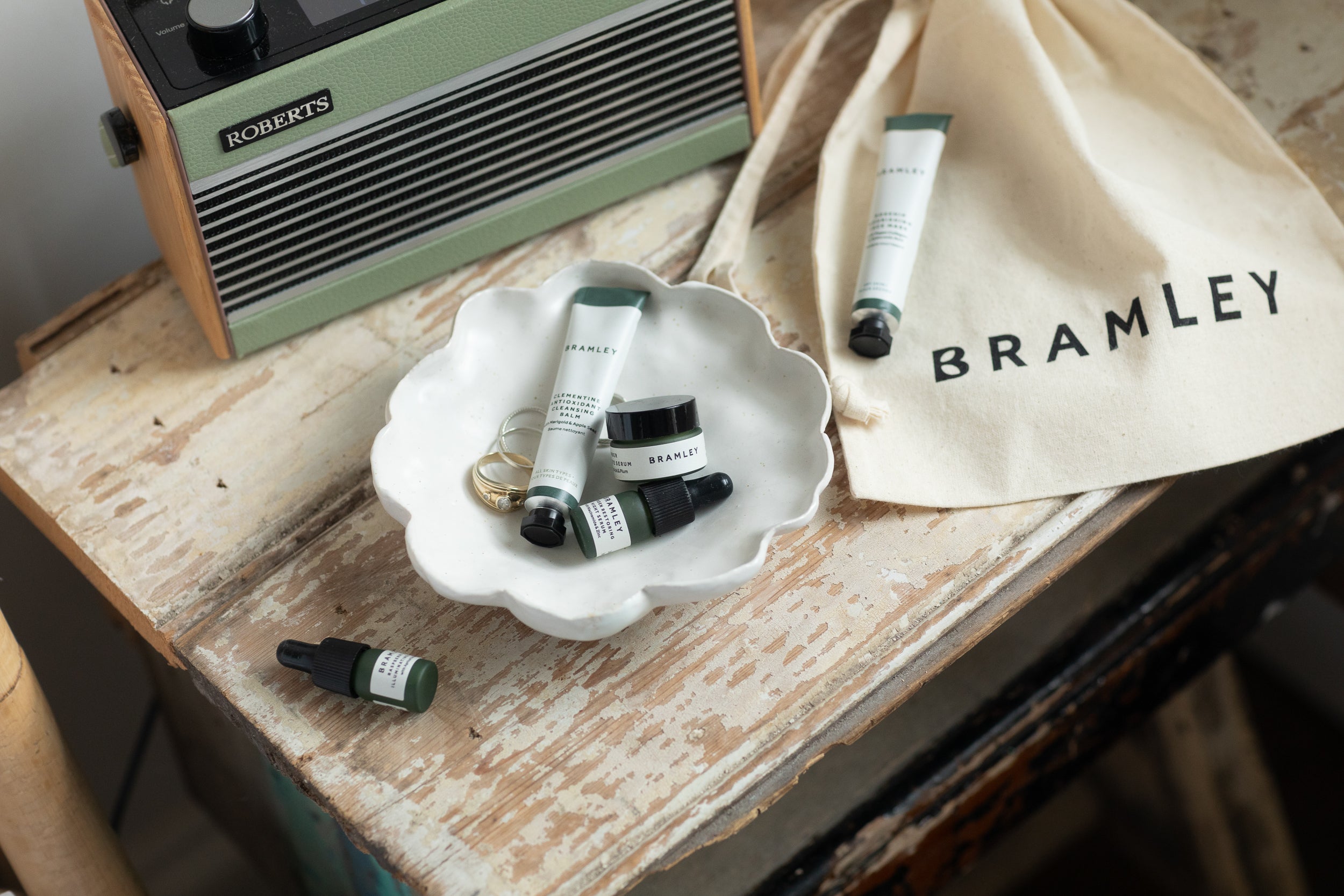 Introducing Pick & Mix
Delve into the luxurious world of Bramley skincare with our tailored Pick & Mix selection...
Handpick your desired sample-sized products, choosing from bundles of 3, 5, or 7. Whether you're new to our range or looking to try something different, this is the perfect opportunity to create a bespoke skincare experience, tailored just for you. Plus, each order comes beautifully packed in a complimentary drawstring bag.
SHOP PICK & MIX
Sustainability
Nature has always been at the forefront of our minds given the Bramley range was first inspired by the British countryside surrounding us. Right from the beginning we set out to change the crazy over use of plastics. With the introduction of refillable, full size products into our own pub, this led the way for many of our customers to do the same.

From day one we have never compromised on the quality of products and only use the most natural ingredients available and won't use anything that mother nature wouldn't approve of.
Find out more